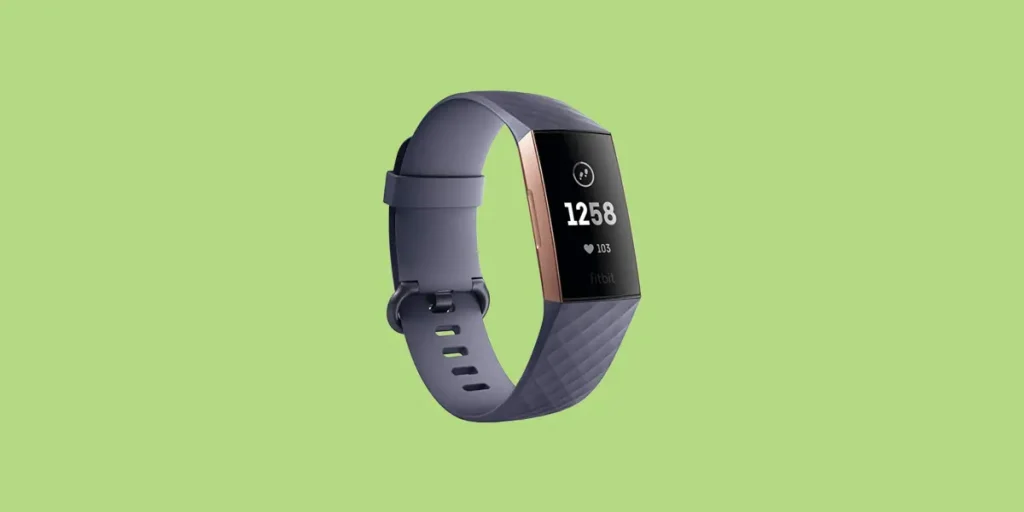 You're tracking your workout on your Fitbit Charge 3. Suddenly, the screen goes black.
What do you do?
In most cases, you can solve this problem by resetting your Fitbit, cleaning your device, and changing your clock face.
I'll cover how to reset Fitbit Charge 3 black screen and other ways to address this screen issue in this article.
Let's dive in.
4 Ways to Reset Fitbit Charge 3 Black Screen
To rule out the possibility of an empty battery, the first thing to do is to charge your Fitbit. If it displays a battery icon and vibrates, then it should be good.
However, if you're sure that it's still charged, then the next step is to reset it. Like with the Fitbit Alta HR and the Fitbit Versa, there are several different ways of resetting your Charge 3.
Here are the steps you'll need to take:
1. Force Restart Your Fitbit Charge 3
One way to troubleshoot a black screen issue is by forcing your Fitbit to restart. This is an easy fix that won't eat up much of your time.
Additionally, this method won't erase your stored data, unlike a factory reset.
Follow the below steps to restart your Fitbit Charge 3:
First, plug the charging cable into a wall charger or your computer's USB port.
Next, attach the other end to the port located at the back of your activity tracker.
Securely lock the pins of the charging cable.
The device should vibrate and show a battery icon on the screen to signal a successful connection.
After that, hold down the soft button on the side for about 8 seconds and wait for your device to vibrate once more.
When a smile icon comes up, it means that you've restarted your tracker.
You can also watch the video below to see how this works.
2. Change the Clock Face
The next method is not an actual reset but calls out for screen responsiveness by changing the clock face.
For this approach to work, your Fitbit should have a charged battery. It should also be synced with the application on your smartphone.
Here's a step-by-step guide for you to change the clock face on your device:
First, access the Fitbit app on your smartphone.
Next, tap on the account icon.
From the menu, select "Charge 3," then go to "Clock Faces."
Click on "All Clocks."
Afterward, pick a clock face from the display.
Then, tap on "Select" to the right of "Asymmetrical Clock."
A status bar should appear on your Fitbit.
Finally, wait for the check icon to pop up.
3. Clean Your Fitbit Charge 3
Do you regularly use your Fitbit? If you do, then how often do you clean it? If your answer is not often, then this could be the reason that you have a black screen. Here's why:
Your Fitbit Charge 3 is equipped with an ambient light sensor. This feature is responsible for adjusting the screen brightness to match the surroundings.
For example, in bright places, expect to have brighter displays. In dark areas, the display dims down.
With regular use, the ambient light sensor can get blocked with dust, dirt, and sweat. In turn, the screen may automatically dim or turn black.
Furthermore, your Fitbit's buttons and charging ports can also get clogged. This can cause less responsiveness and charging issues with your device.
To fix your black screen issue, cleaning the device should do the trick. Here's how you can do this:
First, wet a microfiber cloth with a sufficient amount of rubbing alcohol.
Make sure not to pour alcohol directly on your device.
Wipe the charging pins on your Fitbit and the charging cable with the damp cloth.
Proceed to clean the screen and buttons.
Aside from microfiber cloth, you can also use eyeglass cleaners or screen wipes.
Afterward, clean the band thoroughly.
Finally, dry up all the parts with a clean cloth or allow them to air-dry.
4. Get in Touch with Fitbit's Customer Service
If the above options don't work, then you'll know you have tried your best and it'll be time to contact Fitbit support.
This way, a team of experts can help you if the problem lies in the device's internal components. Also, you can ask questions that aren't addressed in the Fitbit Charge 3 user manual.
Summary
Fitbit Charge 3 users may encounter black screen issues. This dilemma can be due to a battery problem, screen dimming settings, lack of cleaning, or internal device issues.
To help solve this problem, I've covered everything you need in order to reset your Fitbit Charge 3 black screen by simply force restarting the device. I also went over how to change the clock face and clean the device to remove blockages on the ambient light sensor.
Hopefully this was helpful!