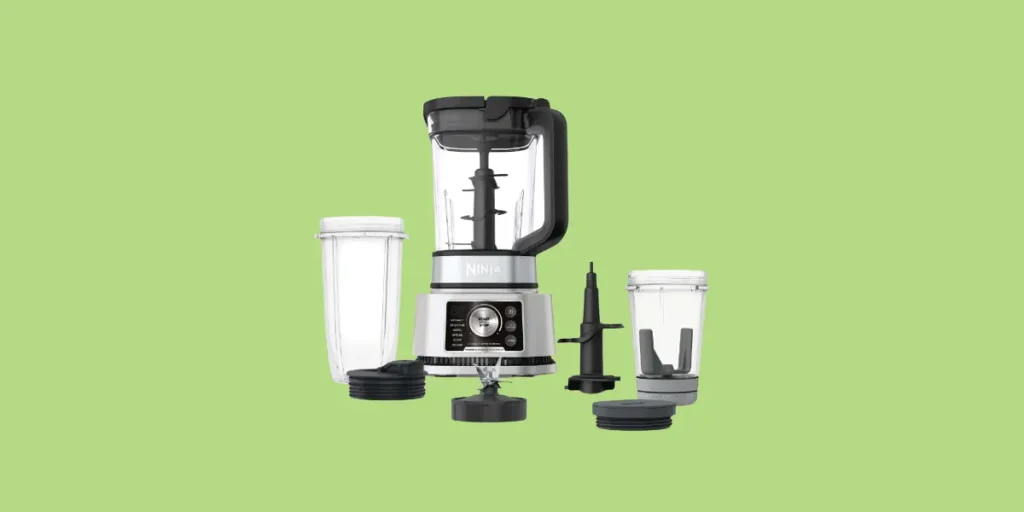 Although Ninja offers an extensive line of kitchen appliances, most of them all fall under the same 1-year limited warranty. But while this is fairly standard, there are a few things that you should know.
All Ninja warranty claims must be started by calling Ninja's support phone line at 1-866-826-6941 and speaking with a customer service specialist. Registering your product first will help to speed up the process. In most cases, you may also be responsible for paying return shipping on replacement units.
If you're having trouble with a Ninja product and want it fixed under the warranty, read on to learn more about the length of Ninja's warranty, what it covers, and how to start the process, and what to expect based on real experiences.
How Long Is The Ninja Warranty?
Ninja's standard warranty is 12 months from the date of purchase. In addition, products bought directly from Ninja can be returned within 60 days of purchase for any reason.
Customers say that Ninja tends to be generous if you're close to the 12-month mark as long as you've registered your product first. It also helps to have proof of an issue within the 12 month period, so reach out to Ninja as soon as you begin noticing problems.
What Does The Ninja Warranty Cover?
Ninja's 1-year limited warranty will cover any issues that might have been caused when it was manufactured, such as weak plastic or improper assembly.
This is where the "limited" part of the limited warranty comes from.
In particular, there are two conditions that have to be met for your product to even be considered for warranty service:
The product must have been used under normal household conditions. These are residential appliances, so no commercial kitchens or dorms.
The product must have been maintained properly. This means things mentioned in the owner's guide like keeping the blender motor clean and free of debris.
This applies to Ninja's Foodi warranty as well as it's blender warranty. Ninja's line of non-stick pots and pans also comes with a 10-year NeverStick guarantee, which protects you against chips and flakes for ten years.
How To File A Ninja Warranty Claim
You can only start the warranty process with Ninja by calling their customer support phone line at 1-866-826-6941. That's a bit of a bummer, since no one likes waiting on hold.
Their customer support specialists are available Monday through Friday from 9am-9pm Eastern Time, and on Saturdays from 9am–6pm Eastern Time.
Before calling, take a moment to enroll your product in their free registration program. This will make it easier for them to look up all the details that they need and will save you time spent on the phone.
Ninja Warranty Experience
If you end up needing to reach out to Ninja for service or support, you'll find that they have a pretty standard warranty experience.
You can expect the following:
Call customer service and describe your issue.
They will ask for additional details and may require you to attempt troubleshooting steps.
You may need to demonstrate that you've followed the maintenance directions in the owner's manual.
Once the customer service team determines that the issue is covered under warranty, they will arrange for you to ship the defective product to them.
A replacement or repaired unit will then be shipped back to you.
Like most home appliance warranties, this can sometimes be a lengthy process as a number of steps must be taken before a replacement can be authorized.
Ninja has a good reputation for making good on its warranty, however some customers claimed that the company tends to blame user neglect for most issues.
Your best bet for a positive experience is to approach Ninja's customer service team with a detailed explanation of your issue. Be prepared to detail the steps you've taken to maintain and clean your equipment, and how regularly you follow them.
Ninja Repair Service
If you end up needing for your Ninja product to be repaired or replaced under warranty, Ninja will cover the cost to ship the defective product to them.
However, they will charge a fee for the return shipping, even if they end up replacing the entire unit.
It's important to note that replacement products come with 6 months of additional warranty. If you have more than 6 months remaining on your 1-year warranty, then that takes precedence.
This essentially protects you for at least 6 months after receiving a replacement product in the rare case that there is something wrong with it.
File A Claim For A Clyde Protection Plan
It's possible for you to purchase additional protection coverage which is administered by Clyde, a third-party company that specializes in warranty claims.
You can file a claim with Clyde by going to www.hiclyde.com and either creating an account or using the contract ID that was included in your confirmation email.