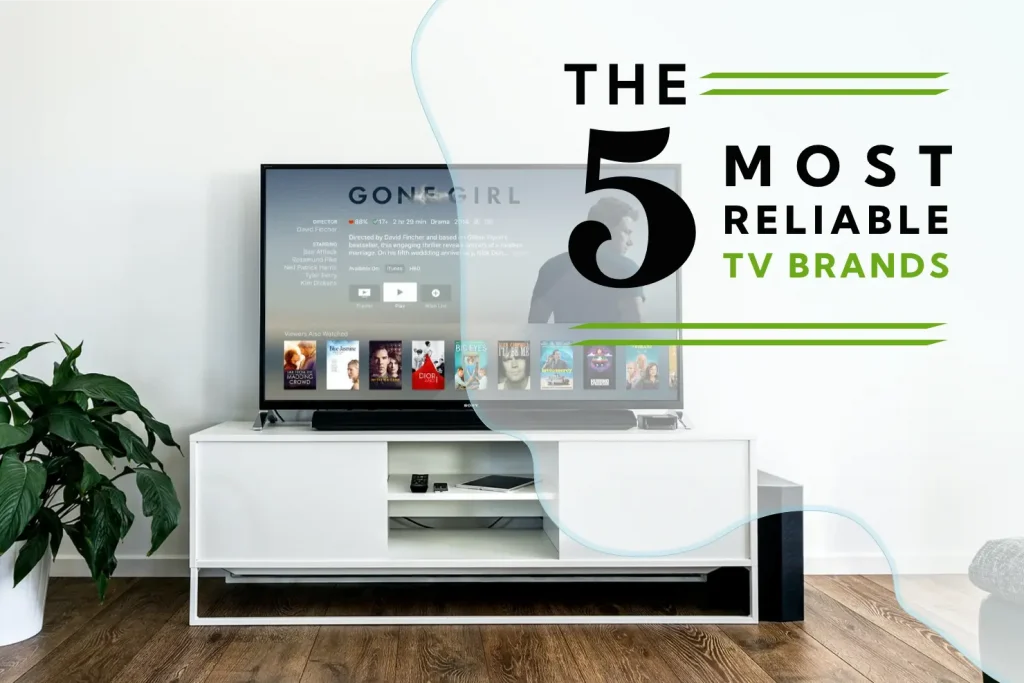 If you've been spending hours trying to troubleshoot your TV or dealing with stressful warranty claims, you may be wondering what the most reliable TV brands are.
Or maybe you've been perfectly happy with your current set and are just looking to upgrade, but want to make sure you get the best bang for your buck.
Well, you've come to the right place!
Instead of talking about pixel density and quantum dot technology, I'll cover the one topic that matters more than any other: Will your new TV continue working for years to come, or not?
Considering that the average household uses their TV for 25 hours each week, investing in a brand that is going to be reliable isn't just a smart investment, it's one that will pay off day after (hassle-free) day.
That's why I have compiled a list of the 5 most reliable TV brands available now to help you make your decision!
I've taken into account not only overall reliability, but also the warranty and repair process. Because if you do run into a problem, having a solid warranty and repair experience is key to having a stress-free experience.
Let's get right into it!
Most Reliable TV Brands
The most reliable TV brands tend to be those that produce millions of units every year and have a large service presence, such as LG, Sony, Samsung, Hisense, and Vizio. These brands boast higher build quality, a longer lifespan, and a better-than-average service experience when things do go wrong.
08/27/2023 09:38 am GMT
In order to come up with this list, I analyzed the number of consumer complaints about each brand between 2012 and 2022 from the Better Business Bureau (BBB).
I also looked at predicted reliability and owner satisfaction for each TV brand on leading professional review sites. And I cross-referenced those findings with thousands of individual customer ratings to come up with a truly comprehensive look at overall reliability.
In total, I analyzed hundreds of TV models and spent over 40 hours reading through warranty documents, repair statistics, and customer experiences. And while other articles on Reset Anything may use affiliate links, there are no affiliate links anywhere in this article.
This article exists solely to help you end up with a television you're happy with for years to come.
I scored each brand according to two separate factors, described below. You can also skip to the #1 pick or see a list of the top 5 brands and the TVs that received top marks in reliability.
Overall Reliability
To determine the overall reliability score, I calculated the number of complaints over the last ten years across all the TV brands in the data set. This score accounts for both how frequently the brand receives complaints and how serious those complaints are.
Service & Warranty Options
No one ever wants their TV to experience a problem, but let's face it — even the most reliable brand can run into the occasional issues. This score takes into account how easy it would be to repair a defective television set, length of the warranty, if extended coverage options are available, and what the repair experience is like.
The Top Five Television Brands Ranked
I then added up all of the scores to create a final ranking and give you an unbiased view of the most reliable TV brands going into 2023.
1. LG
LG recently passed a major milestone, celebrating over 500 million television sets sold worldwide.
That depth of experience has clearly translated into solid product quality and a best-in-class service network, helping to propel LG to the top of the list of the most reliable TV brands.
Not only did LG receive the highest score in owner satisfaction, it also received the fewest overall number of complaints. The issues that customers did encounter tended to be minor and they were addressed quickly, without the need to escalate the issue in order to get it resolved.
Like most manufacturer's these days, there were reports of LG being unable to provide service to malfunctioning TVs because of a shortage of parts. However, I gave them high marks for offering full credit to replace the TV with a new unit in these situations.
LG Service & Warranty Options
While most other manufacturers only offer a 1-year standard warranty, LG stands above the rest by offering an additional year of protection at no extra cost. Their customer service in 2022 was highly rated by owners, as was the repair process.
Like most standard warranties, LG's only covers defects in workmanship. If you want your TV set to be covered against accidental damage or power surges, you have the option of purchasing LG Premium Care, an extended warranty serviced by Asurion that includes accidental damage coverage.
It's available in 1-year, 2-year, and 3-year periods, and can cost anywhere from $99 to $189 depending on the model and length of coverage. You get access to a simple website to submit claims and can even schedule in-home repairs by selecting a date and time that's convenient for you.
As an additional benefit, LG also allows you to split the extended warranty cost into three equal payments. This can make it even easier to afford.
I was particularly impressed by the C2 OLED TV. LG took their popular C1 OLED model from 2021 and refined it, which means one thing in particular — the C2 boasts improved reliability thanks to many of the issues being resolved in the previous generation.
It comes in a range of sizes from 42″ to 83″, with middle-of-the-pack 65″ version weighing only 37 pounds with the base. Most comparable TVs weigh 50% more than that.
That's incredibly light for any TV and it makes the C2 easier to install, easier to move around, and easier to access for troubleshooting or repair. Add to that a fantastic picture quality, depth of color, and a range of premium features, and the C2 OLED is one TV that should definitely be on your list.
It's not a particularly cheap TV — the 65″ C2 will set you back about $1,696 as of this writing — but if you're looking for a high-end screen that will last for years to come and provide excellent picture and sound quality to boot, it's one of the best options available today.
Watch CNET's review below if you want to learn more.
(You can also rest assured that I have a complete guide to resetting your LG TV in case you run into any trouble!)
Most Reliable Model
After carefully reviewing the full lineup, this is the model I recommend:
Most Reliable LG TV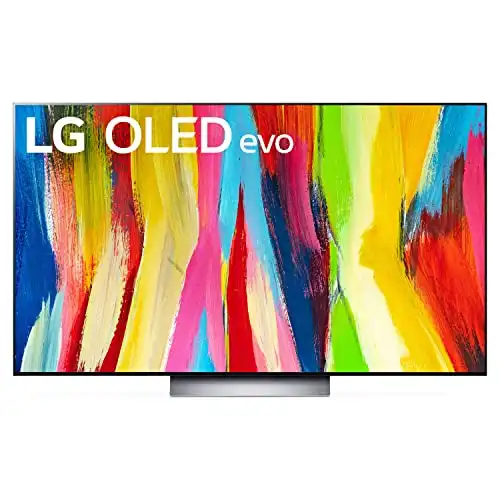 I may earn a commission if you make a purchase, at no additional cost to you.
2. Sony
Sony is well-known for producing outstanding picture quality and resolution. The brand's long track record along with overall high marks for reliability put it in second place in this list.
Sony has recently switched operating systems and most of their sets now come with Google TV embedded, which could be a plus or a minus depending on where you stand on that particular software.
The most common issues experienced by Sony owners were internet connection issues, main board failures, and the unit randomly turning itself on. These issues most commonly appear around the 8-14 month mark, which may put them outside the standard 1-year warranty.
In my opinion, reports of these issues were common enough to recommend purchasing an extended warranty to ensure that any issues you run into after the first year will get resolved.
Which brings us to…
Sony Service & Warranty Options
Sony actually offers two types of extended warranties, giving a little extra flexibility.
Adding Sony Protect will simply extend the original manufacturer's warranty. You can choose a 2-year or 4-year coverage period, giving you up to a 5-year total manufacturer's warranty.
Sony Protect Plus is the more expensive option, but it also includes coverage for accidents and power surges. This is going to be best for households that move around a lot, have children or pets, or who are just good at breaking things (like me).
The extended warranty with accident coverage is also available for either a 2- or 4-year period. (You may be starting to sense a theme here.)
A 2-year extended warranty with Sony Protect Plus—which includes accident coverage—for a typical 65″ Sony TV would cost you about $279.99. Compare that to Sony Protect, which would cost just $189.99 for the same period.
That's slightly more expensive than rivals like LG or Samsung, but if you plan to use your TV a lot or just want the extra peace of mind, it may be worth the extra cost.
Most Reliable Model
After carefully reviewing the full lineup, this is the model I recommend:
Most Reliable Sony TV
Sony X90J 50 Inch TV: BRAVIA XR Full Array LED 4K Ultra HD
Sony's legendary reliability, color accuracy, and an extensive service network make it an easy choice — especially if you plan to use the TV for watching sports or other fast-moving video. The X90J finds a nice balance between Sony's XR processor, brilliant brightness and color contrast, and reliability.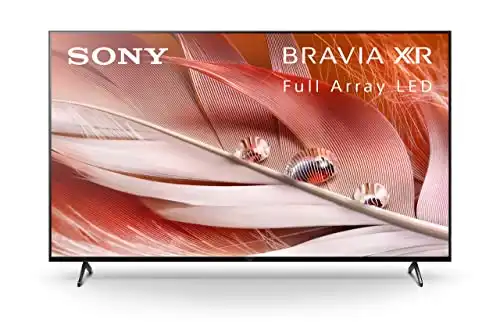 I may earn a commission if you make a purchase, at no additional cost to you.
3. Samsung
Samsung is another household brand that routinely receives high marks among both professional reviewers and owners alike.
In particular, Samsung has been focusing on the high-end TV category, rolling out specialty models like the Samsung Frame, which acts as a TV when turned on and an art frame when turned off.
These advancements have made Samsung a very popular brand, but they have also created a number of problems. For example, the first generation Samsung Frame TV suffered from a number of quality control issues.
In fact, inconsistent quality is a top complaint for Samsung in general. That can become an issue when you are paying premium for cutting-edge features, so if you're willing to invest in a Samsung, I suggest exploring one of their extended warranties.
That said, if you want the absolute best TV with the most advanced features, Samsung should be a very strong contender.
Samsung Service & Warranty Options
Like all other brands on this list with the exception of LG, Samsung offers a standard 1-year warranty that covers parts and labor.
You can purchase an extended warranty as well for either a 2-year or 4-year period. That brings it in line with Sony.
However, unlike Sony, Samsung only offers one warranty service called Samsung Care Plus that includes accident protection.
Brace yoruself, though, because the coverage can get a bit pricey, with most models landing anywhere from $197.99 for two years of protection all the way up to $269.99 for four years of protection.
I've also written up a complete guide to resetting your Samsung TV, so if you ever do run into a problem, you know where to go for troubleshooting advice.
Most Reliable Model
After carefully reviewing the full lineup, this is the model I recommend:
Most Reliable Samsung TV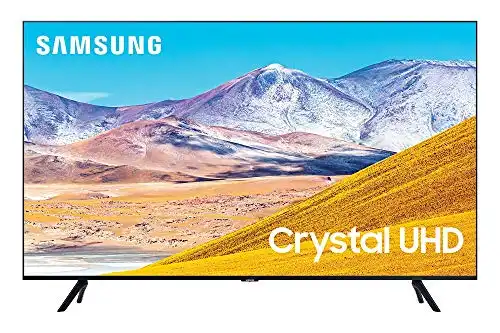 I may earn a commission if you make a purchase, at no additional cost to you.
4. Hisense
Hisense doesn't carry the same street cred as the others we've looked at so far, but it's one worth paying attention to.
This brand has seen its popularity explode in 2022 thanks to its overall affordability and a high rate of owner satisfaction.
The brand received high marks for ease of use and the consistency of quality across its lineup. Unlike the brands we've looked at up until now, Hisense tends to avoid a lot of the more advanced options that let you customize picture quality.
That may sound like a downside, but if you're someone who just wants a good picture with a minimum amount of hassle, it could be a blessing in disguise. It's almost impossible to mess up the settings and most Hisense TVs will work flawless out of the box for years to come, since there are fewer things that can go wrong.
Hisense Service & Warranty Options
Hisense only offers a 1-year standard warranty with no options to extend that.
That's a problem, because my research revealed a pattern of issues happening around the 2-year mark that could be extremely annoying if not fixed. The most common problems reported by owners were with the motion blur (especially noticeable in fast-moving scenes) and unreliable color accuracy.
Hisense was also dinged in the rankings due to multiple reports of spotty warranty service. Some owners complained about being directed to contact a repair technician hours away from their location with no upfront guarantee of a resolution or how long it might take.
Remember what I was saying earlier about the perks of going with a brand that has built out a large service presence? This is where it starts to matter.
That said, Hisense has made strides in recent years and is catching up to better-known rivals like TCL and LG. In the budget category, there's almost no competition that is as reliable as Hisense or boasts such high satisfaction rates among owners.
If you're looking for a specific recommendation, I liked what owners had to say about the Hisense 55-inch Class R6 ($309.99 on Amazon as of this writing). It's one of the best-selling and best-rated TVs on Amazon, receiving an average of 4.5 stars out of 5 from over 1,000 customer reviews.
YouTuber Andrew Robinson has put together a fantastic review of this TV if you're curious to learn more.
Most Reliable Model
After carefully reviewing the full lineup, this is the model I recommend:
Most Reliable Hisense TV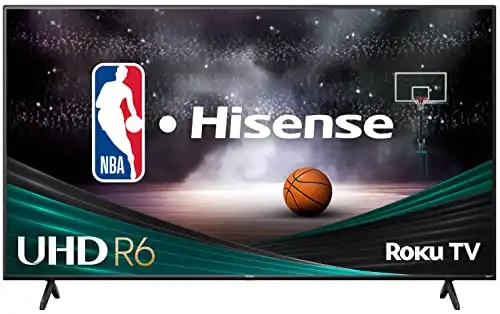 I may earn a commission if you make a purchase, at no additional cost to you.
5. Vizio
Arriving fashionably late but in just in time to round out this list is Vizio, which earned the final spot based on solid customer satisfaction ratings and slightly higher-than-average reliability scores.
This year Vizio celebrates 20 years of manufacturing and selling TVs in the US. After briefly experimenting with more novel formats, such as the 59" Cinemawide TV, the brand has now consolidated its lineup to just 5 different series.
This gives the brand a distinct advantage, because with simplicity comes reliability. It's much easier to produce five different models with a high degree of quality control than it is to produce twenty-five different models (and all their accompanying sizes).
Such streamlining of its television line has also helped the brand to rebound somewhat since it lost Consumer Reports' recommendation over reliability issues (along with our #4 pick, Hisense).
And although Vizio made up just 3% of the US television market in 2022, it's still a decent pick for anyone looking for a budget-friendly TV with decent reliability, quality control, and color accuracy. This brand can be an especially good choice for people looking for a decent gaming TV at a price that won't make your eyes water.
Vizio Service & Warranty Options
Vizio's score in this category was dragged down by a somewhat limited service network and a lack of extended warranty options.
Vizio offers a standard 1-year warranty and even extends that to 3 years for some models. But it's difficult to determine which model receives that extended coverage, and some customers reported feeling like they had been misled by sales representatives.
Like with Hisense, I recommend adding at least a two-year extended warranty if you're planning to purchase a Vizio TV. Depending on which retailer you go to, you can purchase extra protection with Geek Squad Protection (available at Best Buy), Asurion (available from Amazon), or a third-party provider like Upsie.
Like the other brands on this list, I have also prepared a complete reset guide for Vizio. Hopefully you'll never need it, but you know where to find it if you do!
Most Reliable Model
After carefully reviewing the full lineup, this is the model I recommend:
Most Reliable Vizio TV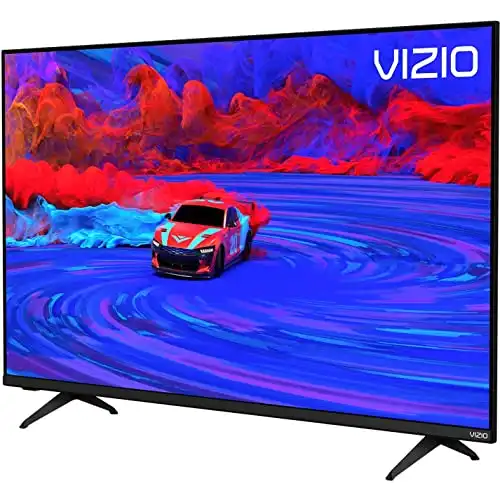 I may earn a commission if you make a purchase, at no additional cost to you.
Conclusion
We live in a golden age of television with nearly endless options and features. But if you're looking for a TV set that is going to last for years to come, here is your list:
08/27/2023 09:38 am GMT