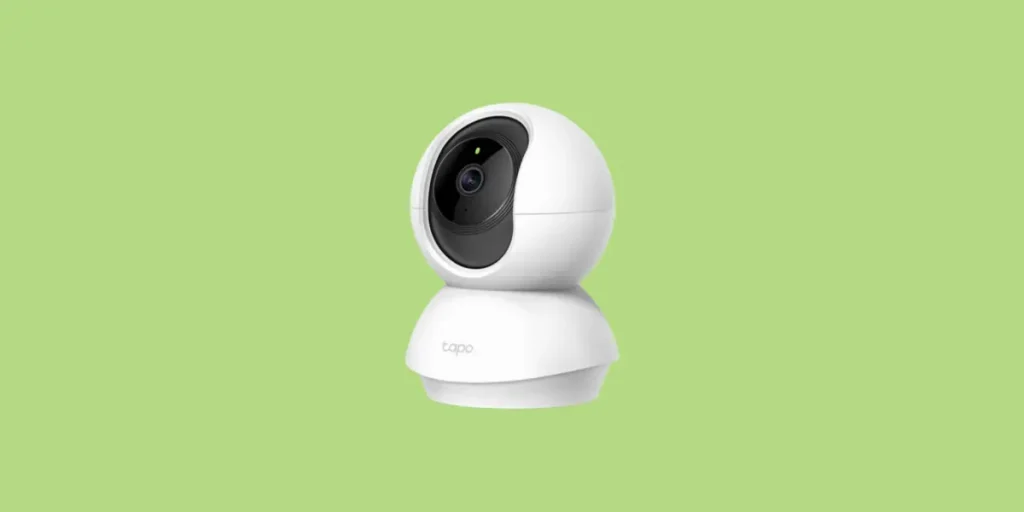 Need to know how to reset a Tapo C210 camera? Perhaps you are experiencing issues with your connection or recordings, or you just want to make sure all personal data is removed before selling or returning it.
Either way, I've covered everything that you need to know. It's a quick and easy process that should only take a minute or two.
Let's get right to it!
How To Reset Tapo C210
You can find the reset button for your Tapo C210 Pan Tilt camera by pushing the lens up all the way. Press the reset button and hold it down until the LED starts to blink red (about 5 seconds). If your C210 camera has a microSD card, you may need to erase this separately.
This is the reset process for this camera in a nutshell. But this process isn't always as straightforward as it may seem.
So let's look at each step in detail.
Step 1: Power On The Camera
In order to be reset, the C210 must be plugged in and turned on. You can double check by making sure that the LED light above the lens is illuminated. If it is, you're all set to continue!
Step 2: Push The Lens Up
Tapo has cleverly hidden the reset button underneath the lens ball so that it doesn't get in the way. Find the button by pushing the lens up all the way—you may need to apply a little pressure.
Step 3: Press The Tapo Reset Button
After tilting the lens up, you will notice a rectangular slot for a microSD card and a button to the right of it. Press the reset button and hold it down for about 5 seconds or until the LED light starts to blink red.
Quick Tip: This button can be a little difficult to reach, so you can also use a small screwdriver or reset tool to make it easier to press the button.
Step 4: Wait 2 Minutes
The camera will need to complete the reset process and reboot itself. This usually takes no more than 30 seconds, but in some cases it can take up to 2 minutes. While it is resetting, the camera may turn itself off and back on.
You Are All Set!
Congratulations! That's all there is to it and your C210 camera has been reset to its factory conditions.
As I mentioned above, if you have a microSD card in the camera for local storage of recordings, you may want to remove this and make sure that all recordings have been erased using a computer.
Of course, if you are planning to return the camera to Tapo, you don't need to put it back in the device since the c210 doesn't come with an SD card.
How To Get Additional Support
Hopefully at this point you've reset your C210 and you're able to get back to your life.
But there can sometimes be a deeper issue at play that requires support from the manufacturer to repair or replace.
I read through Tapo's warranty and support options (so you don't have to!) and have provided a summary below for your convenience.
Tapo Warranty
Tapo warranties the C210 camera against any manufacturing defects for two years. This warranty is not transferable (meaning it can only be used by the person who originally bought the camera) and you will need to provide a proof of purchase, such as a receipt or invoice.
If they can't fix the issue, Tapo will replace your C210 and pay for you to ship the defective camera to them.
You can learn more about Tapo's warranty here.
Tapo Customer Support
You can reach Tapo's customer support team by sending an email to support.usa@tp-link.com or by calling 866-225-8139 Monday-Friday from 9AM to 6PM Eastern.
You can learn more about Tapo's support here.