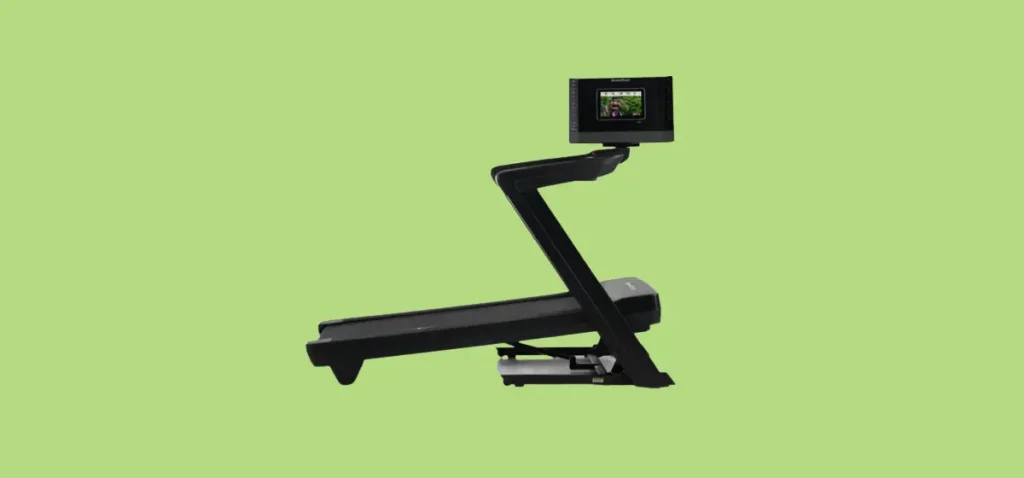 If your NordicTrack treadmill is stuck on the iFit screen, you may have tried turning it on and back off. You may even have left it for a few days and turned it back on, only to find that it's still stuck.
Or maybe your treadmill is stuck on the "Retry" screen and you can't seem to exit it or get past it.
Here's why
The most common cause of a stuck screen is that the iFit software ran into a problem while it was downloading and installing an update.
Your treadmill will regularly receive software updates, but sometimes these can go wrong or the WiFi can drop out at the wrong moment. This might cause your treadmill screen to get stuck.
How To Fix It
First, you'll want to attempt one more soft reset just to be on the safe side. Turn the power off to the treadmill, wait for about 30 seconds, then turn the power back on.
Your screen should turn back on and show the iFit screen, then load your programs. If it still shows the iFit screen after a minute or so, NordicTrack recommends resetting it to factory default.
This process is fairly simple, but you may need two people. Keep in mind that a factory reset will also erase all the custom settings you've made, but it won't affect your account or history.
You just might need to set up your WiFi connection and other details again.
How To Reset NordicTrack Treadmill
To reset your treadmill to factory default settings, just follow these steps (it's easiest with two people, but possible with one):
Turn off the power to the treadmill using the switch on the base.
Find the reset pinhole on your console. It's typically on the right or left side of the console, although in some models it may be on the top.
Use a paperclip to press and hold the button inside the pinhole.
Press the power switch into the On position.
Keep holding the reset button until the console screen turns on, then release it.
Wait for the console to complete the reset. When it's finished, the screen should turn off and back on again.
If you've been waiting a while and haven't seen the screen turn off and back on, you will need to manually turn the power switch to Off and then turn it back On again.
This should reset your console back to its default factory settings. After that, it's a good idea to check for any other firmware updates and download them.
How To Check For Firmware Updates
Even if you've reset your treadmill, there may still be new updates that it needs to download and apply.
To do that, just follow these steps:
Log into your account if you need to.
Find and select Maintenance from the menu.
Select Update and wait. As soon as you select this, it will check for new firmware and immediately begin downloading and updating it.
Leave the treadmill on until the screen shows that the update is complete or it turns off and back on again.
If you apply an update and your screen looks different than it did before, don't worry. NordicTrack and iFit will occasionally send updates to your machine that change the layout or add new features.
Of course, you can always send them feedback if you don't like a change or have other ideas for iFit.