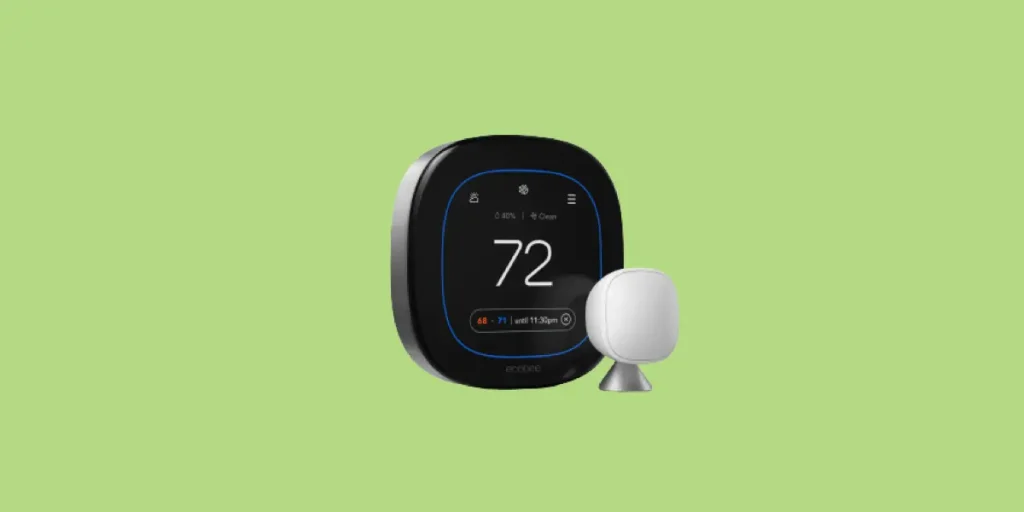 It seems that air quality might be getting its moment at last.
Take a look around and you might notice that everything from humidifiers to clocks are starting to take your air quality seriously. These devices measure and report on the amount of harmful particles in the air, such as VOCs and carbon dioxide.
And with the ecobee Smart Thermostat Premium, we can now add thermostats to the growing list of gadgets that want you to enjoy better air.
The Smart Thermostat Premium is the first ecobee product that has sensors capable of detecting not just the temperature of the air, but also the composition of the air.
ecobee (which was acquired by Generac in 2021) announced that there is, "Nothing more important than the air we breathe."
"However," it goes on, "new appliances and furniture like gas stoves, or certain fabrics, cooking oil, dust, mold, and even pet hair can leach chemicals into the air that decrease indoor air quality and may ultimately impact health and wellbeing."
Adding an air quality sensor to the ecobee thermostat is another way of fighting against these contaminants and being more aware of the air that you breathe in every day.
The Smart Thermostat Premium is capable of detecting how much carbon dioxide is in the air, the concentration of volatile organic compounds (VOCs), and the relative humidity.
These are three of the most critical factors to monitor when it comes to air quality. High humidity can create a breeding ground for mold and mildew inside your home, while high carbon dioxide levels can cause dizziness, fatigue, and even problems with memory and focus.
And exposure to high levels of VOCs can cause nausea and even damage your organs or cause cancer, according to the American Lung Association.
You won't get as detailed of readings as you would from a dedicated air quality monitor like the Awair Element, which also measures the presence of particulate matter (PM2.5) like dust and smoke. These fine particles can get stuck in your lungs and are particularly harmful to infants, older adults, and people with asthma.
But it's possible that support for PM2.5 detection could be added through a software and firmware update, or ecobee might decide to expand air quality monitoring in a future generation of ecobee thermostats.
For now, the Smart Thermostat Premium is a convenient solution not only for keeping your home comfortable, but also making sure that the air is always clean. And with the new filter replacement service offered by ecobee, you can even get filters sent to your door when your ecobee senses taht it's time to replace them.
All in all, the fourth generation of ecobee thermostats are a big step forward. Take a look at the video below to learn more.