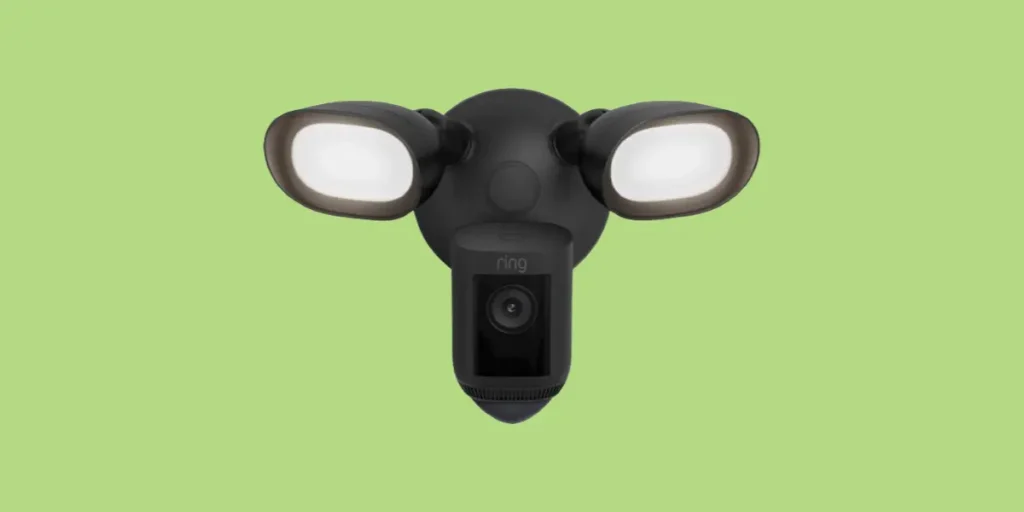 The Ring Floodlight camera is a smart security camera that lets you watch over your home or business from anywhere in the world.
Their cameras are easy to set up and provide reliable 24/7 monitoring with infrared night vision, two-way talk, and a built-in Floodlight.
However, what if something goes wrong? What if you need to reset the camera? Well, I've got you covered!
Today, I'll tell you how to reset Ring Floodlight cam as well as how to set it up.
Let's dive in.
How to Reset Ring Floodlight Cam
If you are experiencing connection issues with your Ring Floodlight Cam, you may need to reset it. To do so, simply locate the setup button on top of your camera. Press and hold the button for 30 seconds. Then you will need to set the camera back up again using the Ring app.
Ring Floodlight Cam Troubleshooting
If there's something wrong with your Ring security camera, like a bad connection or the camera has been lagging, you'll need to reset the camera.
Here's how you can do it:
Locate the setup button on the top of your camera
Press and hold down the button for about 30 seconds
When you release the button, the camera will restart
Unfortunately, while this may solve some of the problems you've been encountering with your camera, you'll have to set it up again from scratch.
So, let's see how to do that!
How to Set Up Your Ring Floodlight Cam After Resetting
After you reset the camera, press the same button again briefly to put it into setup mode.
The light on the bottom of your camera will start flashing—this lets you know that it's in setup mode. Then, you'll need to connect the camera, through the app, to your network.
Here's how you can do this:
Step 1: Download the App
The first thing you need to do is download the Ring app. You can download it on your mobile device through the App Store for Apple or Play Store for Android.
Just search for "Ring," then download and install the app.
Step 2: Create an Account and Log In
If you already have a Ring account, you can skip this step and just log in. If not, here's how you can set up an account:
Open the app
Tap on "Create Account"
Follow the on-screen instruction to create a new account
Once you've set up your account, follow the rest of the steps:
Select "Set Up a Device"
Tap "Security Cams"
Step 3: Scan the Code on the Ring Camera
On the back of the device, you'll find either a QR code or a MAC ID. So, all you have to do is:
Scan either code with your smartphone's camera
A green square will appear if you're scanning the QR code
If it's a MAC ID, a green line will appear
When that's done loading, the setup will move on to the next step
If you're unable to use your phone's camera, you can manually connect without a scan. Here's how:
Choose "Set Up Without Scanning"
Select "Floodlight cam"
Follow the on-screen instructions
Step 4: Select Your Location and Name Your Device
Once you've scanned the code, the Ring app on your phone will ask for permission to access your phone's location service.
After that, all you have to do is enter your address and then confirm it.
Please make sure to perform this step because some features of your Floodlight camera won't work properly if you don't enter the correct location.
Moreover, to avoid confusion, we suggest you name your Floodlight Cam to differentiate it from other devices on the account.
You can choose a default name, such as Front Door Cam or Back Yard Cam, or enter your own custom name.
Step 5: Connect the App and the Camera to the Wi-Fi Network
Now, this step depends on what kind of phone you're holding, so:
If you're using an Apple device, you'll need to allow the Ring app to join the Ring Wi-Fi network when it asks
On the other hand, if you're using an android, it'll automatically connect to the Ring Wi-Fi network
After that, select your Wi-Fi network and enter the password
Finally, press "Continue"
How to Reset Different Ring Cameras
Ring has more than just the Floodlight cameras—there are different cameras, and each one has a slightly different way to reset.
Here are some of the most common ones and how to reset them:
1. Ring Spotlight Cam Battery
Locate the setup button on top of the camera
Hold down the button for no less than 10 seconds
Release the button and wait for several minutes while the camera resets
2. Ring Stick Up Cam Battery (3rd Generation) and Ring Stick Up Cam Plug-in
Remove the battery lid
Look for the orange setup button
Hold the button for a few seconds
After the reset is finished, the camera will enter setup mode
The Ring Stick Up Cam 2nd generation has the same steps for a reset, except it doesn't enter setup mode automatically.
Quick Recap
That's all there is to it!
You now know how to reset Ring Floodlight cam as well as how to set it up.
All you have to do is find the setup button on the top of your Floodlight cam and press it down for about 30 seconds. And hopefully, after that, any issue you were having should be resolved.