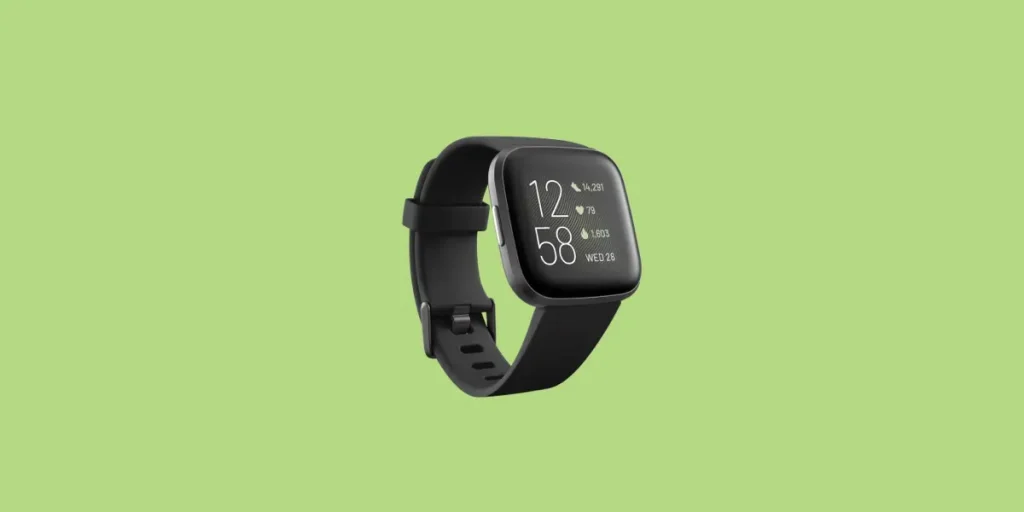 On occasion, you may find that the time being displayed on your Fitbit Versa is not correct. Some of the reasons for this issue include a lost connection, a drained battery, or traveling to different time zones.
If you're experiencing these time issues, then you will need to know how to reset time on your Fitbit Versa.
Don't worry! We've got helpful tips to sync back the time on your tracker.
5 Ways to Reset Time on Fitbit Versa
Just like with the Fitbit Alta HR and the Charge 3, there are several different ways to reset your Versa.
Your Fitbit Versa syncs to other devices like smartphones to configure its time setting. Losing that connection can set the time off by anywhere from a few seconds to several minutes.
To check if this is the case, you have to ensure that the Bluetooth is on and that your Versa is still connected to WiFi.
Additionally, you should turn on the following permissions on your phone:
Location services
Background data or refresh
Device linking or Bluetooth pairing
Nearby devices (for Android 12.0+)
Once you're sure that all of the above permissions have been updated, restart your phone and tracker.
In some cases, this may be all it takes to get your Fitbit Versa to display the correct time again. However, if the problem persists, then you can try the following tips to see if they work for you:
How to Reset Fitbit Versa Bluetooth Link
The time delay is most often caused by a lost connection.
To refresh your device with the updated information, you can delete your existing Bluetooth link by unpairing the Fitbit Versa from your device. The steps to do this are fairly easy.
To unpair a bluetooth device from an iPhone:
Go to your Settings app.
Select Bluetooth.
Find your Fitbit Versa from the devices list and select More Info.
Tap on Forget This Device.
To unpair a device on an Android smartphone:
Navigate to Settings and select Connected Devices.
Select Connection Preferences.
Choose Bluetooth.
Find your Fitbit Versa from the devices list and tap on the Settings Icon.
Tap on Forget or Unpair.
Then, create a new link through the following steps:
First, launch your Fitbit app.
Tap on your Account icon, then Set up a Device.
Select your Versa from the list of options.
Then, tap Set up, followed by Accept and Next.
Input the number on the device screen to connect to your app.
Tap Next, then select a WiFi network to connect to.
Wait for the process to finish.
Finally, tap on Continue.
Unpair Other Devices
You can pair your Fitbit Versa to different devices for accessibility. This includes smartphones, tablets, and laptops.
Your time could potentially get out of sync if your Fitbit Versa is paired with more than one device. You determine if one of these devices is causing your issue by turning off Bluetooth on nearby devices, then checking if that solves the issue.
Force Stop Fitbit App and Reload
You can also refresh the connection between your Fitbit app and mobile device. Here are the steps:
First, force stop the Fitbit app on your smartphone.
Next, go to Settings.
Turn the Bluetooth off.
Turn the Bluetooth back on again.
Afterward, open the Fitbit app and try to sync your tracker.
If your Versa doesn't sync, restart it.
Correct the Timezone Settings
Your Versa has the option to change time zones automatically. This can be useful when traveling. However, some users experience that it doesn't change once they're back to their old locations.
Check if your device is set to automatic. Then, try to toggle between the on and off settings. If this doesn't work, manually correct the time zone on your tracker.
Here's your step-by-step guide:
First, launch the Fitbit app on your smartphone.
On the home screen, tap on the Account avatar.
Then, select advanced settings.
Navigate to the Time Zone.
Disable the Set Automatically or Automatic Time Zone option.
Go back to the Time Zone and update your settings.
Finally, sync your tracker.
Update Device Firmware and OS
Another reason that your time can get out of sync is because of outdated firmware and operating system. Check if your Versa has had any firmware updates and OS updates.
If there are available updates, follow the steps below to install them on your phone. Make sure that your Versa is fully charged, as it will take at least an hour to update.
Here are the steps to update your Fitbit Versa:
First, open your updated Fitbit app on your smartphone to sync the firmware update.
Next, go to the Today tab.
Then, tap on your Account avatar.
Afterward, go to your device image.
Select the Update button. (Note that this option will only appear if an update is available.)
Then, follow the instructions that flash on the screen.
A progress bar will appear on both the Fitbit app and your Versa once the update starts.
Finally, wait for the update to finish.
Additionally, check your phone's operating system and Fitbit app. If there are any updates available for either your phone or the Fitbit app, make sure to install them.
Conclusion
Your Fitbit Versa syncs to a device such as your smartphone to display the correct time. Thus, most time delay issues are associated with a lost connection.
As such, we've discussed how to reset time on Fitbit Versa in five ways. This includes checking your Bluetooth connection, unpairing multiple devices, and restarting your device, mobile, and the Fitbit app. Plus, there's also the need to keep your device, smartphone, and Fitbit app updated.
If all else fails, you can always contact Fitbit customer support to troubleshoot your issue or purchase a new Fitbit Versa if the problem persists (the Versa 2 is currently $50 off as of this writing).