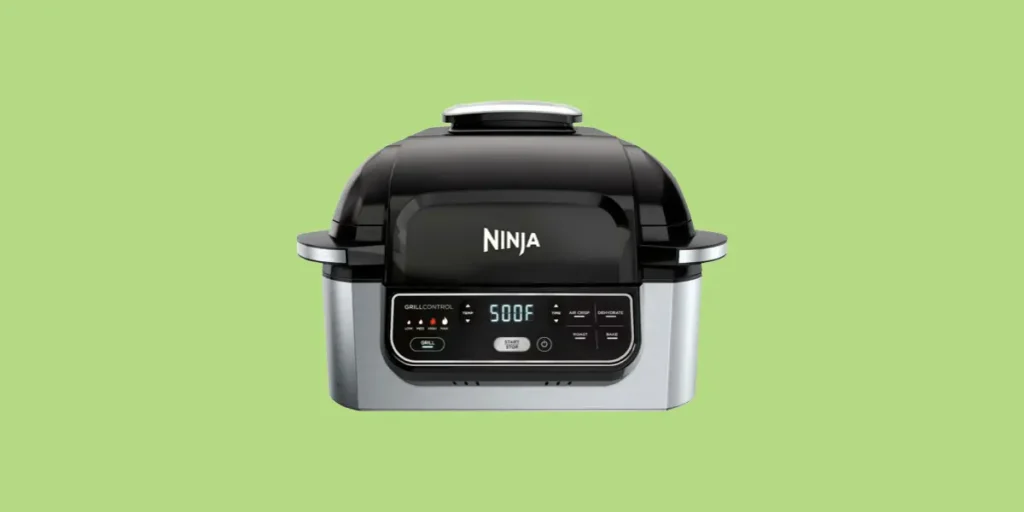 I've had the Ninja Foodi grill for about three months now and have gotten to know the quirks of this machine fairly well in that time.
Some of the common issues that Foodi grill owners run into are:
Food getting burned or overcooked
The grill getting stuck on "Add Food" or "Shut Lid"
Grill fan not working
Most of these issues are caused by a problem with the lid sensor, which is located inside the back right hinge. Sometimes these issues can be fixed simply by cleaning out the hinge and clearing any obstructions from the sensor.
I've included a photo of where this sensor is located and how to properly clean it, which will hopefully resolve most issues you may encounter.
Here is a quick overview of the main problems you might run into with the Foodi grill, and the steps to fix them.
Food Is Burned Or Overcooked
In my experience, there is a bit of a learning curve to using the Foodi grill so that your food comes out cooked exactly the way you want.
I have found that the recommended temperatures and cooking times provided in the manual tend to be a bit on the high side. If your food is cooking past the point that you want it, try turning either the heat down or reducing the time.
You should also make sure that you're adding food after the preheat cycle is done, as this stage superheats the grill and could burn your food.
Ninja Foodi Grill Stuck On "Add Food"
The Foodi Grill has a lid sensor that detects when you open and close the lid. If your grill keeps saying "Add Food", it may be due to a dirty sensor that needs to be cleaned.
Basically, if your sensor gets too dirty, it may think that the lid is always closed (or always open).
The lid sensor is located inside the back right hinge. If you lower the lid down slowly, you should hear a faint "click" sound coming from the hinge when the lid is almost closed.
It's not possible to open the hinge to clean it, as doing so will void the warranty. Instead, the easiest way to clean it is using a handheld steam cleaner as it will get into the all of the nooks and crannies. or by spraying soapy water into the hinge and then passing a paper towel through the opening to wipe up any liquid and debris.
You could also spray the hinge with Dawn Powerwash or another spray bottle with soapy water if you'd rather not bother with a steam cleaner. Just spray into the hinge and then use a paper towel to wipe up the liquid and debris.
Ninja Foodi Grill Lid Sensor Location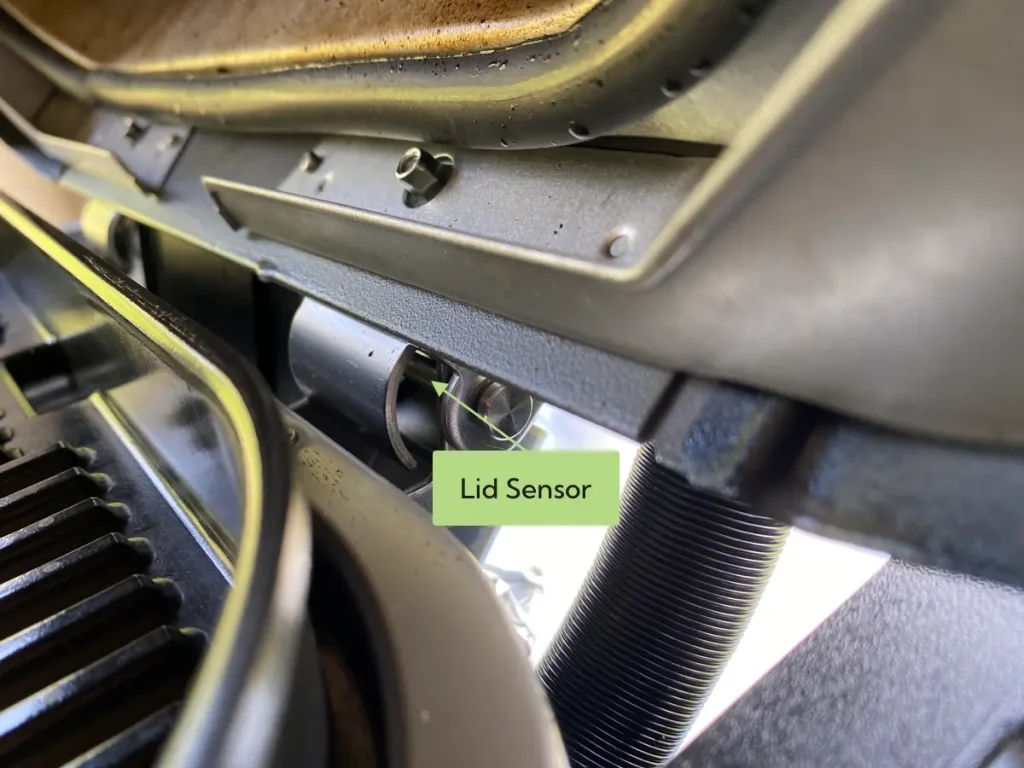 The Foodi Grill has a lid sensor that is located inside of the back right hinge. In theory, this should protect it from splatter and debris, but it is possible for it to get dirty over time.
Cleaning the hinge with a handheld steam cleaner or a spray bottle with soapy water can help to dislodge any grease or debris that's gotten stuck on the sensor.
Ninja Foodi Grill Keeps Saying "Shut Lid"
This error is likely related to a dirty lid sensor. Like with the "Add Food" error, you're best bet is to try to clean the back right hinge with soapy water or a steam cleaner to see if that fixes the error.
Ninja Foodi Fan Not Working
If your fan has stopped working, especially when set to Air Crisp, there are two possible causes.
The first is that the lid sensor is dirty or not communicating correctly to the unit. The fan turns off when the lid opens, so if your grill thinks that the lid isn't closed, it won't turn the fan on—even if the lid actually is closed!
To test this, you will want to clean the back right hinge with either a steam cleaner or soapy water, as mentioned above. Just make sure to let the hinge dry completely before using the grill again.
What Else To Try
If these troubleshooting steps don't help, there may be something more serious going on that will require Ninja to replace or repair the unit. You can contact them by email at consumer-services@sharkninja.com or by phone at 1-877-646-5288.
As long as you bought the grill from a major retailer, it should have a 1-year warranty that covers this issue. Keep in mind that Ninja will likely charge $19.95 to ship you a replacement.
I've written a bit more about the Ninja warranty experience if you'd like to get an idea of what you can expect when submitting a claim with them.